RTG Leader Rigs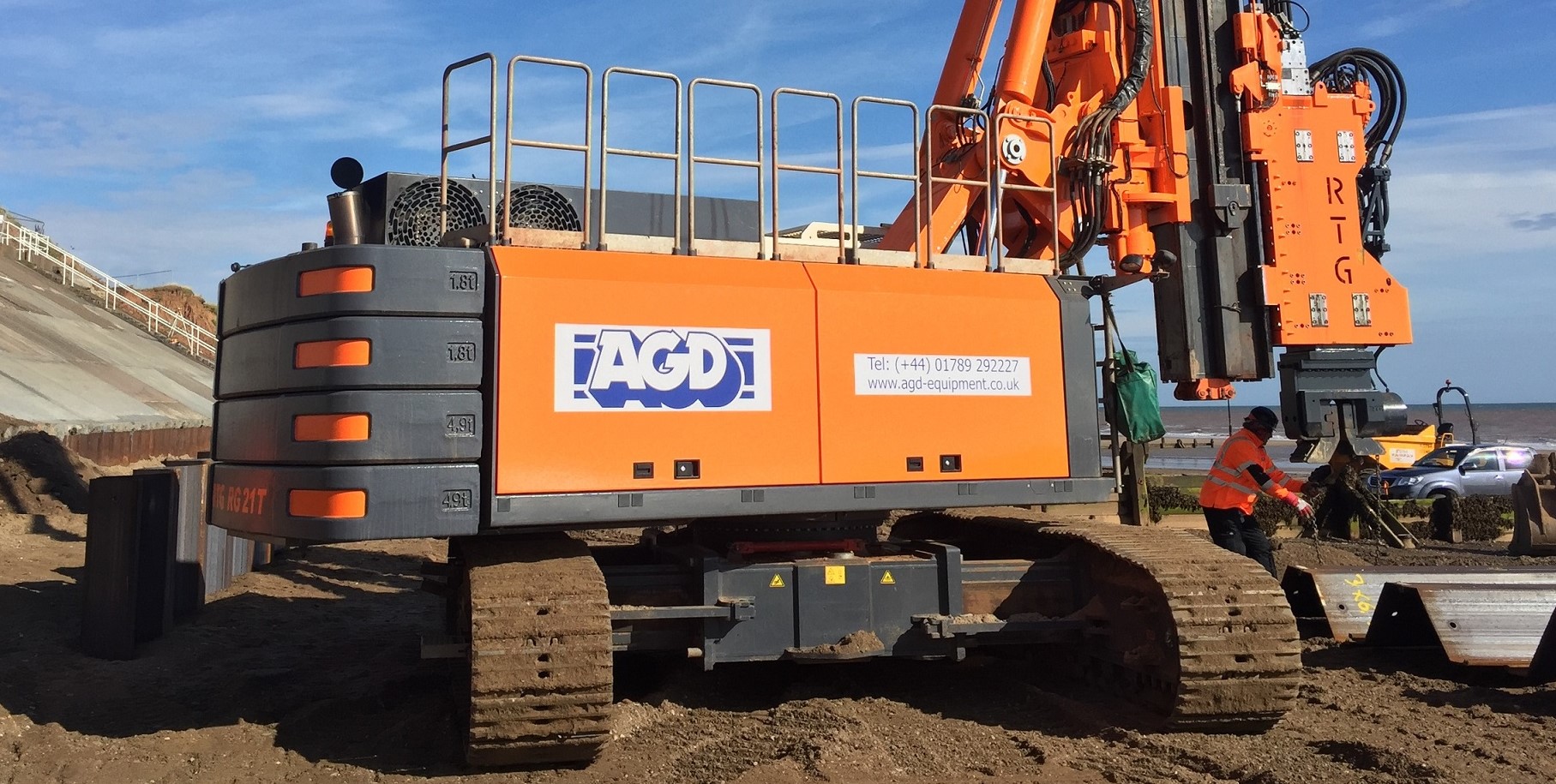 RTG Leader Rigs
14 Mar 2022, 4:30 PM
RTG Leader Rigs
High quality piling equipment made in Germany
Telescopic & fixed leader rigs for steel sheet pile, steel H pile, steel tubular pile, pre-cast concrete pile, CFA pile, CMC pile, vibro piling and soil mixing columns installation
State of the art, powerful, variable moment, resonance free vibrators
Accelerated hydraulic impact hammers 3-10 tons ram weights
Rotary heads for pre-drilling, displacement piling and CFA piling including Eurodrill double head rotary systems for cased CFA / CSP piles suitable for installing hard - hard secant walls in close proximity of adjacent structures (front of wall system)
Hydraulic 4-cylinder press systems for silent pile installation of both U and Z profile sheet piles up to 770 mm wide

Soil mixing systems for retaining walls including triple paddle and cutter soil mixing system
Innovative remote control and sheet pile assistant features
RTG piling equipment is manufactured using high quality components including Caterpillar engines and Rexroth hydraulic systems. The machines are fully computer controlled and the most powerful on the market in their weight class. RTG is part of the internationally acclaimed Bauer Group.
Telescopic leader rigs with vibratory hammers and hydraulic press systems for silent pile installation available for hire with experienced operators anywhere in the UK & Ireland. Also available for hire with Eurodrill double rotary heads for hard - hard secant wall, CFA piling and soil mixed wall and column installation including all necessary accessories i.e. mixing tools, casings and augers. These versatile machines may also be used for CMC / displacement /columns piling and vibro stone columns.
RTG RM20 driven piling rigs for precast and steel tubular pile installation available for hire with experienced operators. These may also be configured to install DTH piles at considerable forward and backward rakes. See video below of one in action.

We are the sole distributors for RTG leader rigs in the UK and Ireland.
Informative videos and specifications sheets are available here for download. Please contact us for further information or prices.
Latest news: RTG are making improvements to noise and vibration. Click here to read the full article.

Read More