Mini Crane supplied to work on vessel in Caribbean
21 Mar 2011, 1:12 PM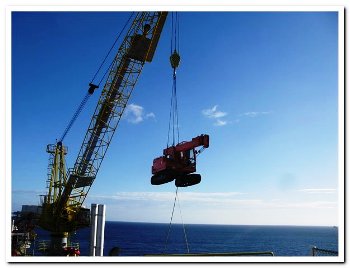 An IHI CCH50T mini crane was recently supplied to Whittaker Engineering from Aberdeen, Scotland for working on a support vessel moored off Curacao in the Caribbean.
The mini crane was lifted into place onto the vessel from where it was used to extend the existing helideck lifting and placing panels as required.
It was chosen for it's lift and carry ability together with it's low ground bearing pressures. Since finishing the project it is now off to Mexico to work on a similar scheme.