AGD flies again! Sheet piling rig lifted into cofferdam in Thames for JN Piling
24 Sep 2019, 12:06 PM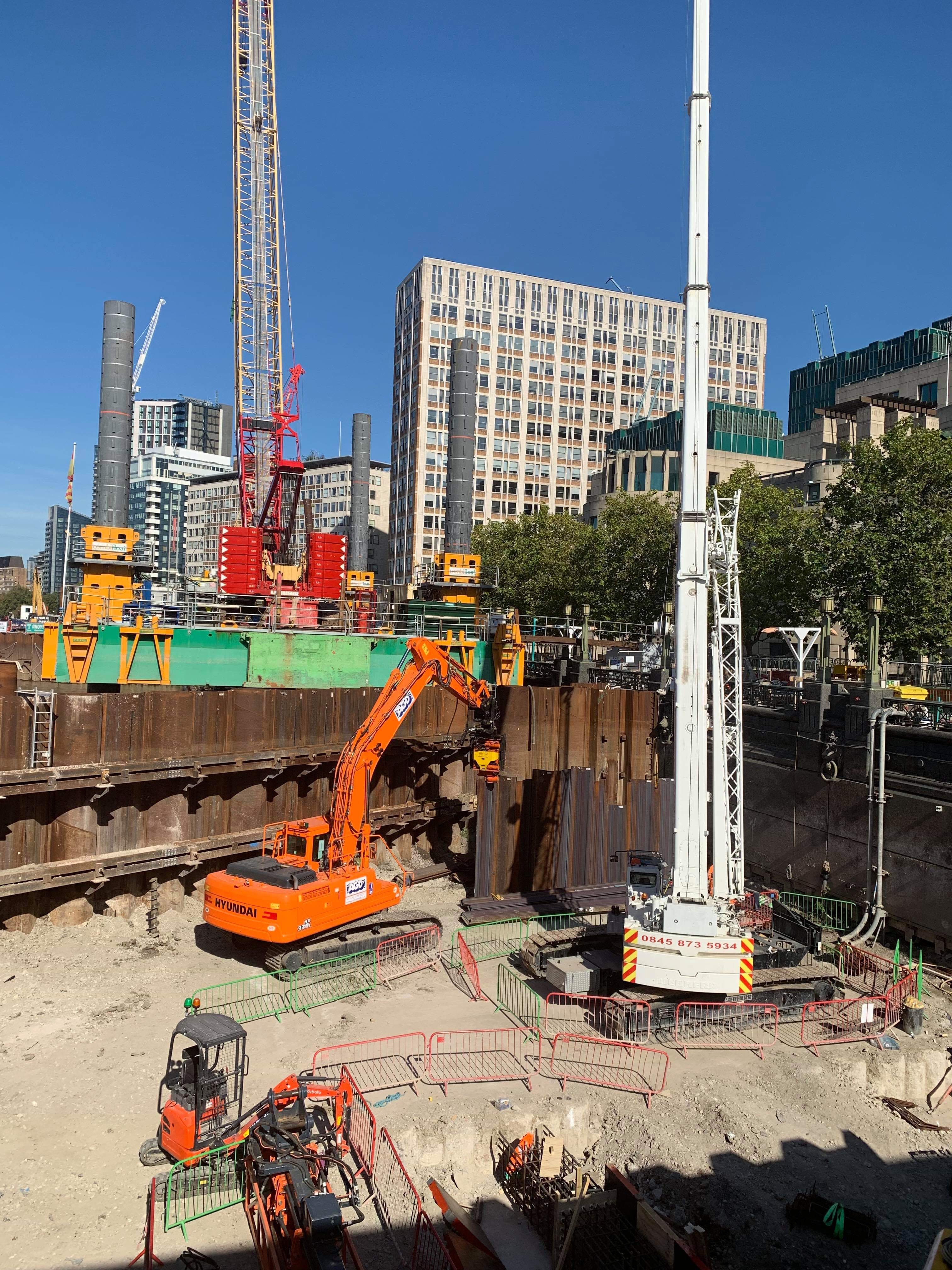 AGD flies again, this time one of our brand new Hyundai HX330L excavators with tier 4 engine is lifted into a cofferdam in the River Thames for JN Piling to install some additional sheet piles. The machine was stripped of its attachments in order to keep the weight to a minimum for lifting purposes.
Once inside it first had its dangle drill attachment fitted, to pre auger the very stiff soils ahead of the sheet pile installation process. Using the machine's quick hitch attachment it then switched effortlessly to the SMS SG80 side grip vibro to pitch the piles. And finally to the IHC Fundex CPE15 impact hammer to drive the piles to finished level.
AGD are well versed in devising ways to find solutions to gain access in difficult situations. We regularly strip down machines to reduce weights so that they may be lifted in and out of sites to keep costs to a minimum, and we have a fleet of compact crawler cranes and piling rigs suitable for restricted access locations.