AGD provides full package for cofferdam installation in London
28 Jan 2021, 1:27 PM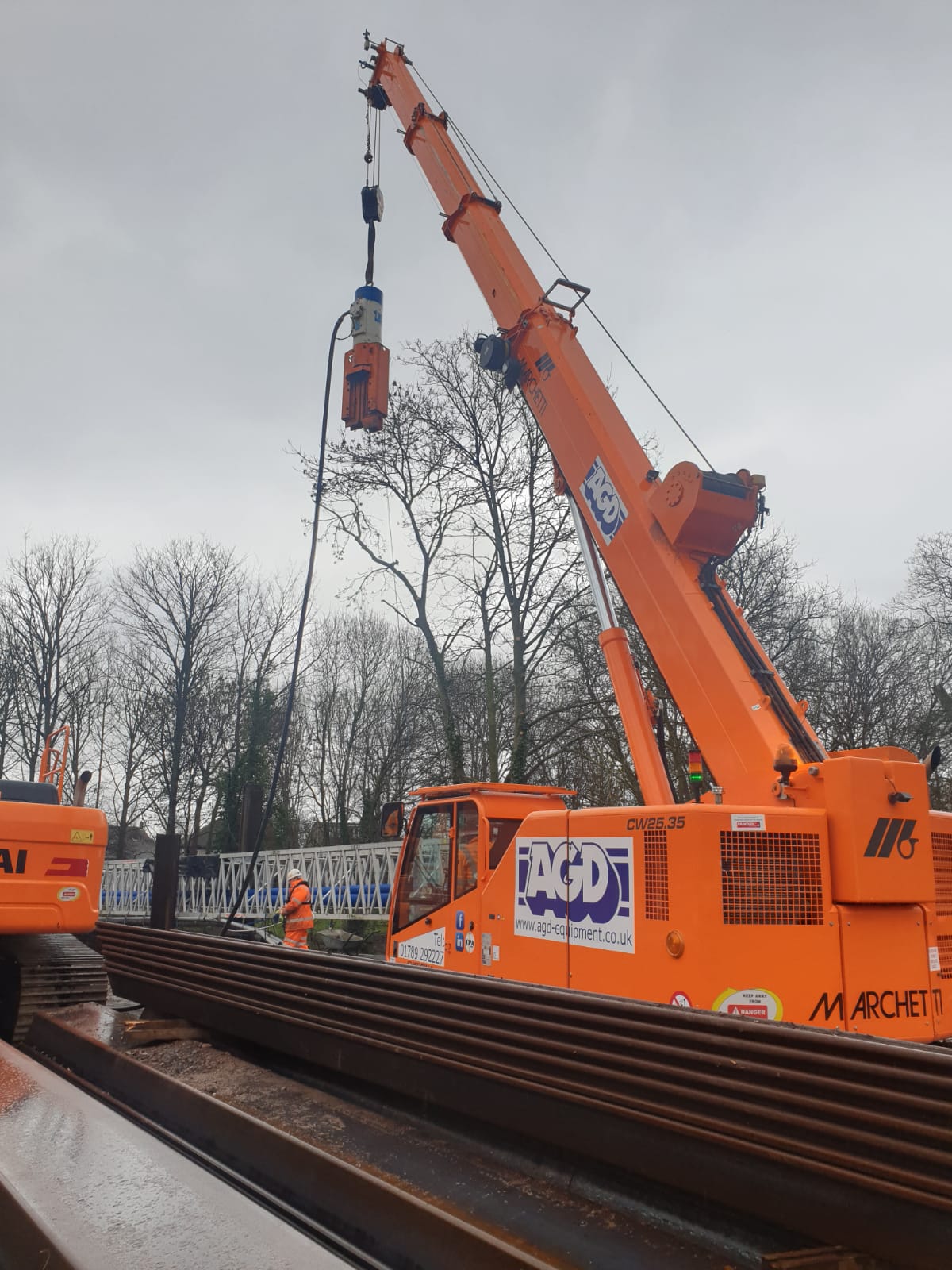 We received a call from Land & Water on a Thursday to ask if we could help provide suitable plant and labour to install two sheet piled cofferdams in a river in Tooting, south London. Our answer was positive so we were asked to go and take a look and help plan how the job could be carried out. So we despatched one of our most experienced piling operatives the next morning and a plan was developed.
Due to the need for the sheet piles to be installed underneath a temporary bridge with only 1.5 m of headroom we came up with the idea of extending one pile in each corner by 200 mm in order to be able to drive the piles on the inside, under the bridge, from the outside.
The plan was approved and we received the order on the Friday with an instruction to mobilise the following Wednesday. We also were asked to supply the special piles and we delivered everything on time as agreed.
Access is restricted and we can only stand the equipment on one corner of each side of the bridge and then reach to the far side. We deployed an SMS SG80 side grip vibro mounted on a Hyundai HX330L excavator to install the piles which it can reach and a Marchetti Sherpina 25 tons telescopic crawler crane with a Pajot 1200C air hammer to drive those piles further away.
In addition to the operators, we also supplied the piling operative and welders to the customer. The special piles had to be cut and then welded in sections.
Please click on link below to see a video of the air hammer and crawler crane in action.