Flying Sennebogen 653R spotted in Birmingham!
5 Feb 2023, 3:52 PM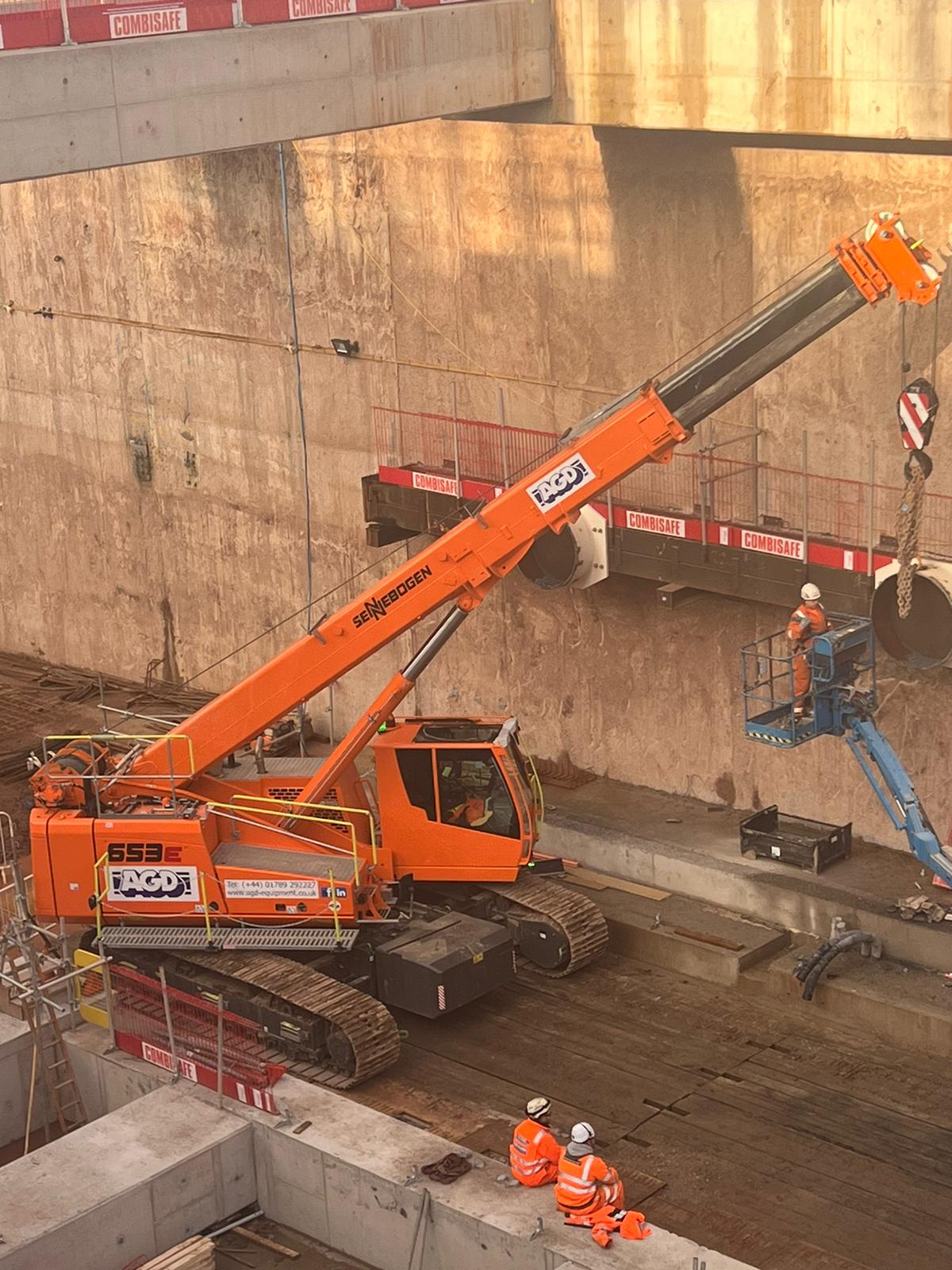 We were recently asked to supply a Sennebogen 653R, 50 tons telescopic crawler crane to BBV (Balfour Beatty Vinci) for their project on HS2 in Birmingham.
The crane was required to remove the props within the cofferdam of the Bromford Tunnel East Portal. Due to the limitations of the working height as shown below, we had to lift underneath the capping beams. The Sennebogen 653 was requested due to its Full Power Boom and virtual wall system. The former allowing you to lift and boom out under load. The virtual wall being a way of restricting the crane from booming up into the exclusion zone while also restricting slewing movements in a prescribed area.
Props were removed from their position and stored to be within range of the mobile crane, that had lifted the crane into place, to allow them to be removed from the cofferdam. Due to location the crane was needed to be lowered into the cofferdam. The concrete works in place for launch of the TBM had to be buried and protected before the crane was lowered into position.
The crane worked 24 hours per day, 7 days a week for 4 weeks and we supplied directly employed and fully trained operators for the duration of the works.
See photos, drawing and a video to learn more about this exciting project.