Marchetti launches two electric versions of the Sherpina
18 Mar 2022, 6:43 PM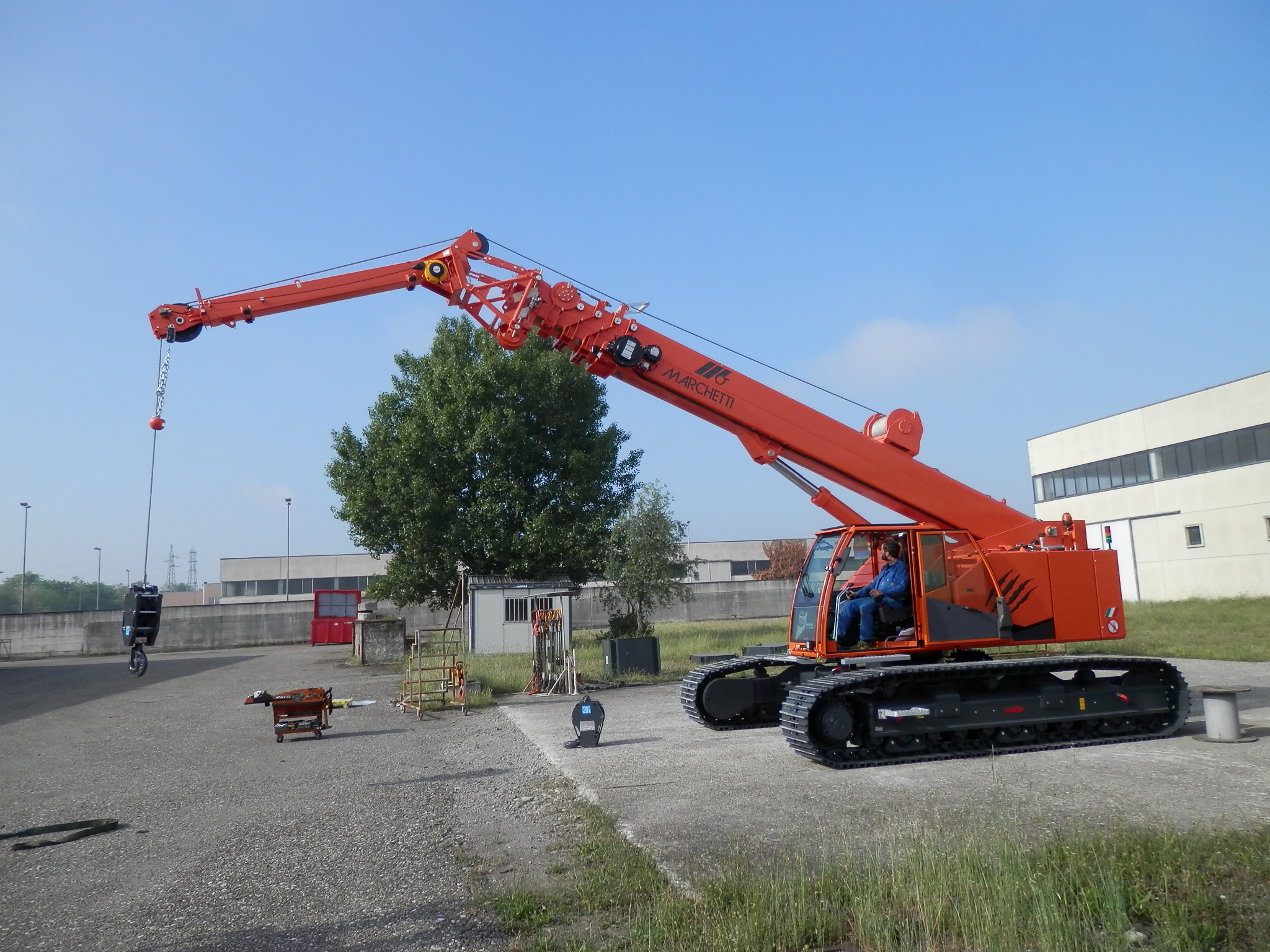 Marchetti launches two electric versions of the popular 25 tons CW25.35 Sherpina telescopic crawler crane.
In the hybrid version with battery there is a "small" Stage 5 diesel engine which serves only to charge the batteries when it is not possible to connect to the mains to recharge them. In this version the CW25.35 is always driven by an electric motor.
The second version is equipped with the standard Stage 5 129 Kw diesel engine. It can work exactly like the previous versions, but it can also work by means of an electric motor to connect by cable to the mains electricity supply (400V AC, three-phase) It doesn't have a battery. So when you have a mains power source you just plug in and run off the mains, and when you don't you revert to diesel power, albeit with stage 5 emissions standards.
The Sherpina is an incredibly versatile machine designed for working in restricted areas. it has almost no tail swing radius, a virtual wall system built in to the LMI which prevents you from booming up or out or swinging into obstacles. Perfect for near to roads or railways. It's 25 m full power boom is generally more than adequate but there is also an option of a fly jib which can work up to 40 degrees offset.
Click here for further info about the electric versions or click here for a spec sheet.