New Fambo HR5000 leader rig mounted impact hammer enters hire fleet
22 Sep 2020, 5:15 PM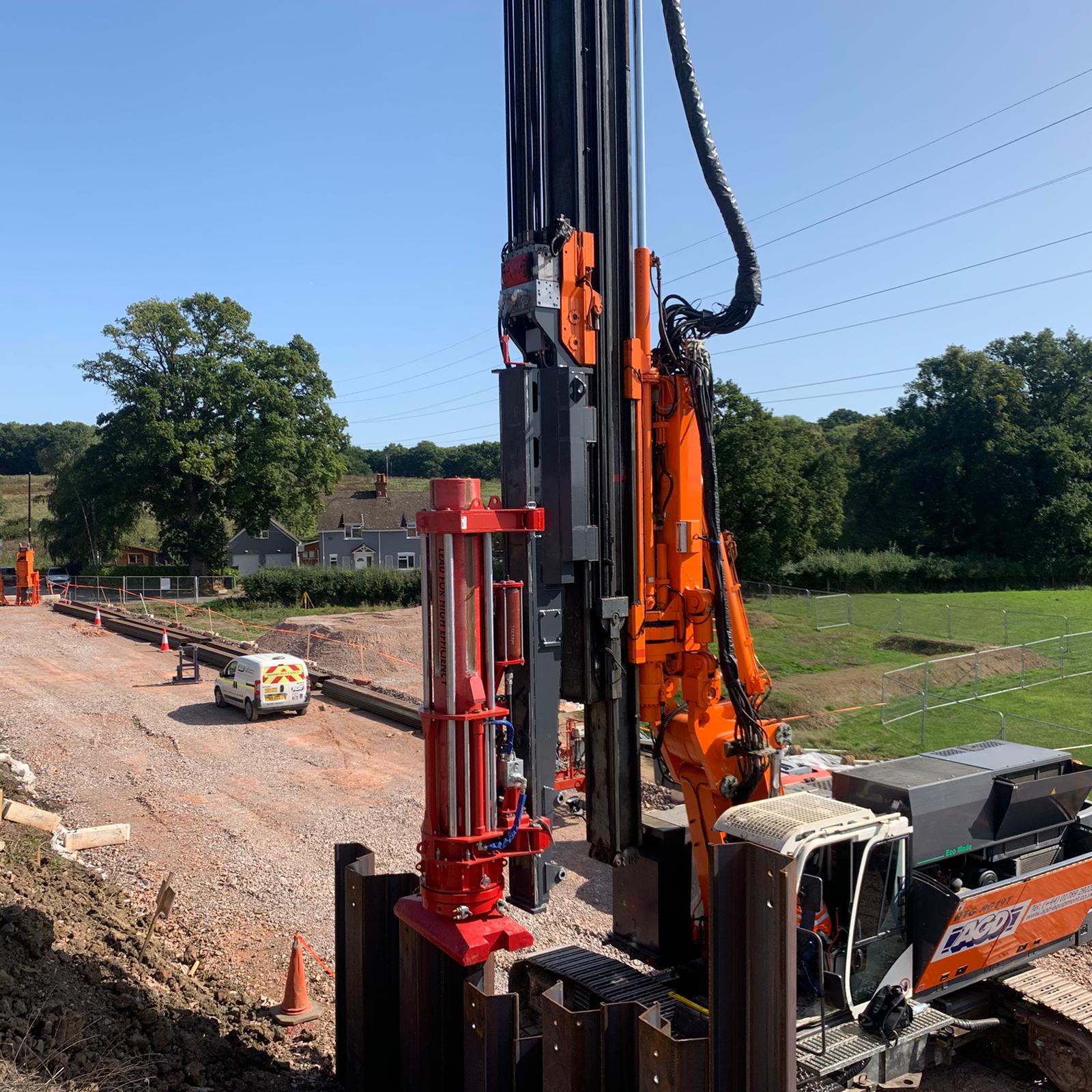 A brand new Fambo HR5000 5 tons hydraulic impact piling hammer added to the hire fleet. The hammer is designed to fit the range of RTG telescopic leader rigs utilising the patented ACS automatic coupling system. All of the functions are controlled through the Bauer B-Tronic computer system installed on the rig including the ability to record data from the pile driving activities.
The machine is being used on its first job in Hook, Hampshire for regular customer NW Rail where it is back driving U profile sheet piles to level.
Click below to see a video of the equipment in action.
The hammer is also able to drive Z sheet piles in either singles or pairs, tubular piles, H piles, timber piles and precast concrete piles.
Available for sale or hire nationwide with experienced and directly employed operators.