New quay wall at Watchet for TMS
1 Jul 2021, 6:48 PM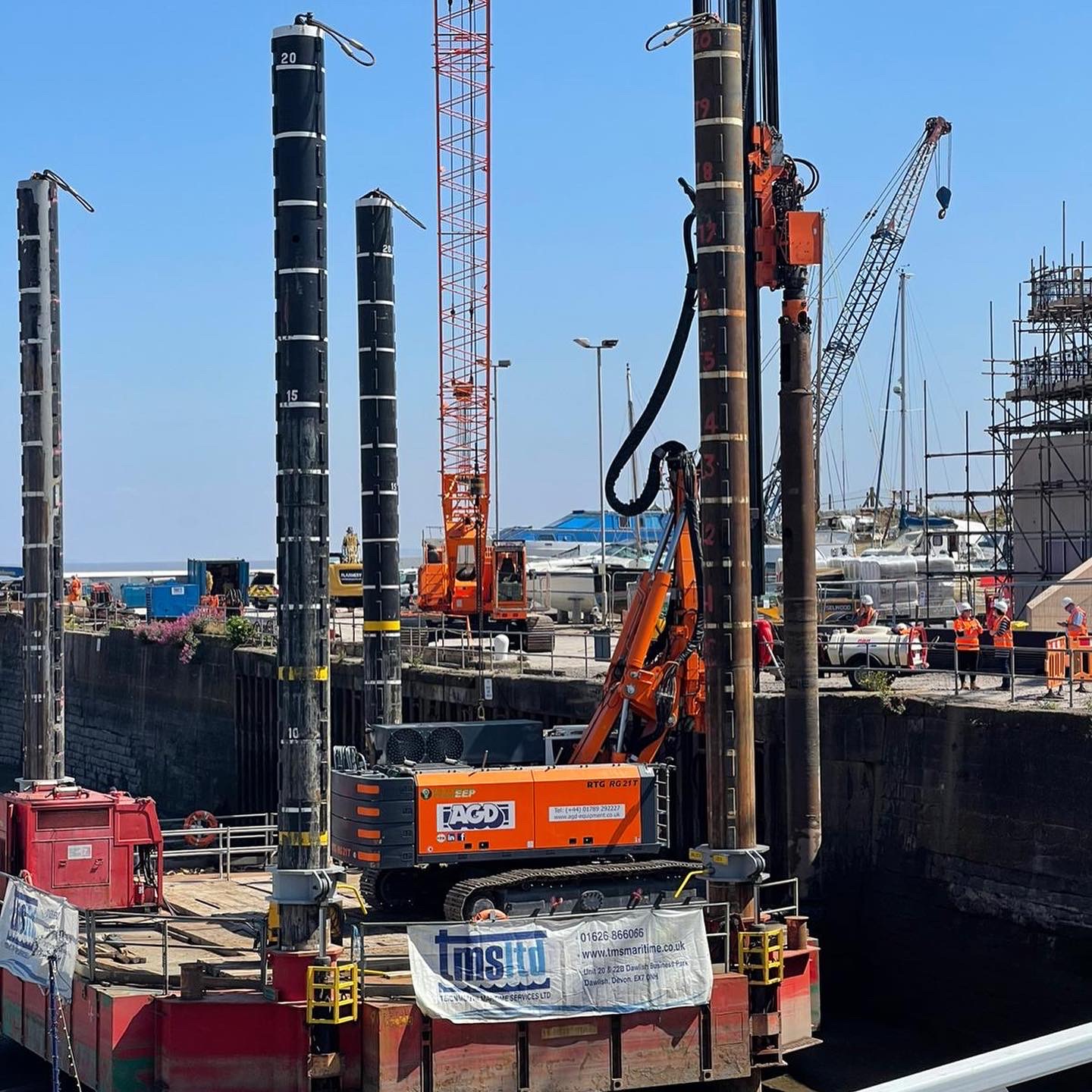 This week we're involved in an exciting project in Somerset for TMS installing a new sheet piled wall at Watchet Marina.
One of our RTG RG21T telescopic leader rigs is working on a jack-up barge fitted with a Eurodrill DKS 50/100 twin rotary head with 18.5 m long 610 mm diameter casing and 550 mm diameter CFA augers inside pre augering through the rock initially. The casing acts as a core barrel and advances ahead of the auger which follows behind pulverising the rock. We then switch to MR150AVM vibro using the RTG patented ACS system and install the 18 m long pairs of AZ26 sheet piles to level.
All serviced by one of our Sennebogen 650HD, 50 tons lattice boom crawler cranes from the quay.
Click on the link below to see a drone video of the site.